ORDERING & FAQ
Cake Sizes and Servings
Things to consider when choosing your cake size:
​What event are you planning? This may determine portion size (birthdays generally serve dessert portions & weddings smaller ones)
​How many guests are you aiming to feed & will other desserts be provided? If you decide to serve your cake as the main dessert, you may need to consider providing larger servings to your guests. Otherwise, smaller portions may suffice if other sweets are offered.
​What is the adult > child ratio? Adults and elders tend to eat less cake and/or smaller servings, while younger people eat larger, or multiple servings.
Who will be cutting the cake? Venues will almost always have the cake cut for you, providing the perfect size and amount of servings.
However, if another is cutting the cake, this may alter the serving numbers as efficient cake cutting knowledge & techniques may be unknown.
​Would you like some cake left over for later? Your cake can be refrigerated for up to 5 days or stored in the freezer for up to 2 months.
​Is your cake desired for display purposes, or to devour? Faux cakes are generally not available unless by special request  as we like to give REAL cake to our customers!
The taste is just as important to us as the design!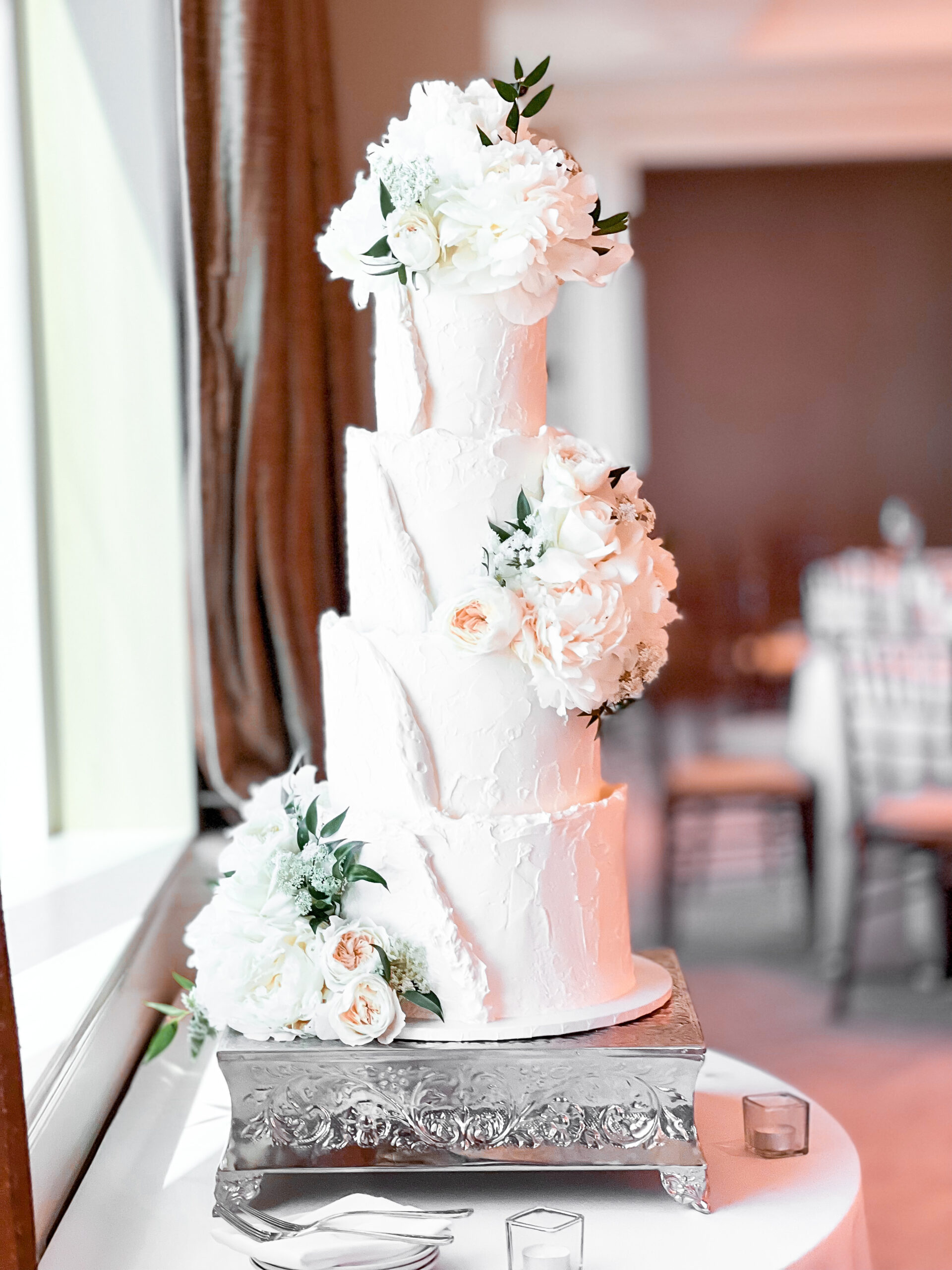 Cake Stand Rental
We have lots of pretty cake stands that can be rented to accompany your cake. The prices vary based on the size and a security fee is required at pickup time in case of any loss or damage. The security fee will be refunded once you have returned the stand to us.
We only rent cake stands to our customers who order a wedding cake.
Cake Sizes
CAKE TERMINOLOGY:
"CLASSIC" – Standard height consisting of 3/4 cake layers.
"DOUBLE BARREL" (TALL) –  Taller (double) height consisting of 6/7 cake layers.
*All servings are approximate.
For a custom cake size, please enquire further via email info@cocoaberrycake.com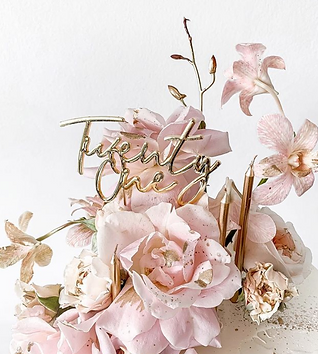 SEASONAL FLORALS
Prices may vary depending on type & seasonal availability.
Required information:
Type/s

Colour scheme 

Design on cake (e.g. small bunches or floral twist)

Pictures for reference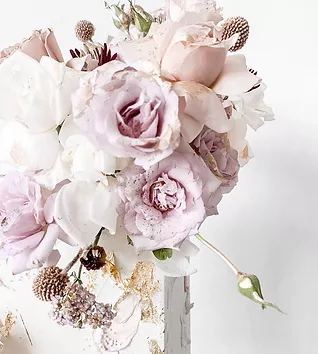 CAKE TOPPERS
GENERIC: $39.99
Basic acrylic toppers (e.g.: 'Engaged' or '21')
CUSTOMIZED: $59.99
Specifically designed & drafted acrylic toppers (e.g. Abbey's 21st Birthday)
Required Information:
Message

Color (gold, rose gold, silver, white, black)

Design preference

Picture/s for reference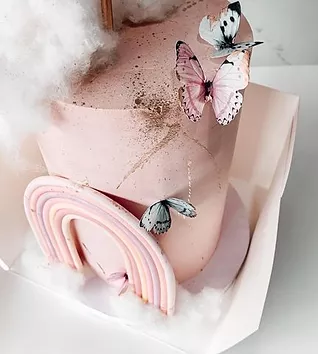 DESIGN ADD-ONS
Gold/Silver Details (e.g. painted petals and flecks)

Gold/Silver Leaf

Macaroons 

Chocolate Crown/Shards

Ganache Drip (colour optional)

Gold-Painted Drip

Color Drip

Confectionary (chocolates, meringues, fruits)

Custom fondant design elements 

Custom wafer paper design elements
ALTERATIONS
Alterations can be made to your order no later than 2 weeks prior to collection/delivery. If the alteration affects the overall cost then your balance will be adjusted accordingly.
DELIVERY 
Delivery can be scheduled in advance and is subject to availability. Pricing is based on distance from our studio.
We recommend that delivery be requested/scheduled for wedding cakes. 
If requesting a delivery quote, please provide the following information:
Address / Venue

ETD (delivery time)
Please note that we do not allow collection of your own wedding cake if it has multiple tiers.  Most tiered cakes are stacked and finished at the venue and are incredibly fragile.
Delivery fee is based on distance and subject to date and time availability. 
PICK-UP
WEEKDAY AVAILABLE TIMES:
– after 6:00pm
WEEKEND AVAILABLE TIMES:
– 10am to 5pm
Please, provide the following details before pick-up:
Name (person/s picking up order)

Phone Number
How do I transport my cake if I choose to pick it up?
For pick up orders, we recommend that cakes be transported on a flat surface in your vehicle (the floor or trunk space) with the air conditioning on high.  Cakes should be stored in the fridge, especially prior to any transport and brought to room temperature (around 45 minutes – 1 hour) prior to serving. 
Once the order has been picked up CocoaBerry Cake Co. is releasing all liability and is not responsible for any damage it may incur during transportation.